Ramicah Witz
Owner, Studio Director & Instructor
RamicahW@momentumschoolofdance.com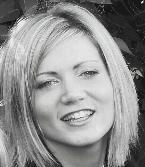 After many years of teaching dance in the metro area, Ramicah Witz is excited to offer a new community of dance to Minnesota. Momentum School of Dance has been her dream since a very early age. All roads have led to this venture. A need to provide this community with a school that is dedicated to the nurturing and development of all dancers, has inspired Ramicah to leap into this wonderful opportunity. After studying dance and working at Millennium Dance Complex in Los Angeles, Ramicah has returned to Minnesota bringing with her some of the newest crazes in hip hop, jazz and lyrical. Ramicah is a former competitive dancer and instructor of Center Stage Dance Academy of Richfield, Minnesota, where she had the opportunity to study many forms and styles of dance. An alumni of the Southwest Laker Dance Team, she returned to the team to coach through four very successful seasons. During her coaching term, Ramicah studied dance locally and became a member of the MR2 Hip Hop Crew, a dancer for Nu Vibe Records and for Knight Productions. She has most recently worked with many local dance studios and community education programs teaching dance to all ages. She also is very proud of her 5 year term as head junior varsity and assistant varsity coach for the two-time state champion Knightette Dance Team of Benilde-St. Margaret's. Ramicah has also been honored with two choreography awards from regional dance competitions and was honored to be nominated for Assistant Coach of the year in 2007 by her colleagues in the MADT- Mn Association of Dance Teams. Thank you to all that have dedicated numerous hours and have encouraged the commencement of Momentum School of Dance. This dream would not have come to life without you.
Julie Marie Muskat
Instructor
JulieMarieM@momentumschoolofdance.com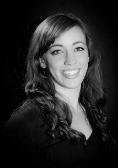 Julie Marie Muskat has moved 14 times, lived in 9 places, and loves bunnies. She is a summa cum laude graduate of the inaugural class of Alonzo King's LINES Ballet BFA Program in San Francisco, CA, and of Interlochen Arts Academy in Michigan. She is a musician and a writer, and a dancer who believes everyone is a dancer. She has taught dance for all ages across the United States, Israel, and Italy, and her choreography has been set and performed nationally and internationally. She has danced with Kibbutz Contemporary Dance Company in Israel, Compagnia AiEP in Milan, Italy. She is the daughter of a trauma surgeon and a former flight surgeon and the sister of a beautiful aspiring forensic psychologist, who all inspire her to continue funneling other people's beauty into art in order to reflect it back to them and remind us how beautiful we are and can be.
Bridgett Tegen
Instructor
BridgettT@momentumschoolofdance.com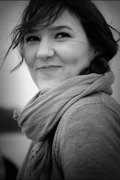 Bridgett began dancing at the age of 3 and launched into competitive dancing 4 years later where she trained extensively in Ballet, Pointe, Jazz, Tap, Hip-Hop, and Musical Theater. Dancing mainly for Chanhassen Dance and Performing Arts Center, Bridgett also sought supplemental training at the Academy of Russian Ballet, Hopkins School of Dance, and Minnesota Dance Theater. Bridgett began her professional training at the University of Wisconsin-Milwaukee where she holds a BFA in Dance with Honors. In Milwaukee, she danced with Gerald Casel (Stephen Petronio Company) and the site-specific company Wild Space Dance. Since returning home from Milwaukee Bridgett has jumped into the Minneapolis dance scene performing with Alternative Motion Project, ARENA Dances, and Paula Mann. Bridgett is lucky to be working in a thriving dance community and is excited to bring its enthusiasm and knowledge to Momentum for another great year!